For the DJ's Spinning Vinyl, Beat Diggers, Hip Hop Culture, Vinyl (Record) Junkies, Fashion & Lifestyle.
My Favorite DJ's Favorite DJs.
Yep. One of my favorites of all time is Jazzy Jeff. Not to be denied Jazz has definitely been the prototype for the Hip Hop DJ since he first bust on the scene with super duper Mega-Star (...gets paid over 20 million a flick) Will Smith (then known as "The Fresh Prince"). In Hip Hop when these 2 guys came out back in the day the DJ's name was usually first on the flyers and then the records....Grandmaster Flash...& The Furious Five, Afrika Bambaataa & ...The Soul Sonic Force, Cash Money & Marvelous....Eric B & Rakim, Pete Rock & C.L. Smooth, Lonzo & The Wreckin' Cru, .....Jazzy Jeff & The Fresh Prince. Both have been in the entertainment industry for over 20 years now and they have definitely made a HUGE impact on Hip Hop, Urban & Pop Culture. Even though back then a lot of kids around where I live thought they were "wack" or "soft"...but they didn't know that Jazzy Jeff won the DJ Battle For World Supremacy in 1986...he was one of the early New Music Seminar DJ Battle winners if I'm not mistaken!
UNBELIEVABLE FOOTAGE..JUST WATCH!
CLICK THE ITUNES LINK & GET JAZZY JEFF'S JOINT!!
Next favorite DJ? I gotta roll with Primo. DJ Premier. He's soooo funky wit' it. Always bringing you some crazy scratches for hooks in songs. Always using the turntables to help to tell the story, paint the picture...set the mood for whatever it is he's trying to present to you in a musical format that is usually always guaranteed to keep yo head noddin'.
Check Primo's Latest Production!!
CLICK THE ITUNES LINK TO COP THE NEW BIG SHUG!
J Dilla. Yep. He was a DJ too.
Producer, MC, Songwriter. . . . Genius
.
Created some of the greatest soundscapes in the history of all Hip Hop.
Right from
Detroit
. Made so many beats we can hardly count 'em. . . . .Just check with his boy House Shoes. Shoes will tell you. Dilla was a straight studio rat. Stayed on the grind for so long and now that he's gone he's finally getting some credit...but still not enough for me. Hip Hop History cannot deny it. This kid made classics. De La...Tribe...Common...Slum Village, Phat Kat, Black Milk, Finale....Platinum Pied Pipers....aaaaah Detroit. Detroit has such a RICH musical history in every genre of music and it's in my home state.
Check J Dilla Out Below!!
GET THE NEW JAYLIB ON ITUNES RIGHT NOW!
Tat Money from Philly, DJ Scratch, Clark Kent, Marley, Red, Bam, Flash, Herc, Chuck Chillout, The Awesome 2, Stretch Armstrong, Greg Street, Mr. Magic, Chris Luva Luva (Luda) from ATL, Green Lantern, Coco Chanelle, Jazzy Joyce, Beverly Bond, DJ Brown Hornhit, Index 968, DJ Chad Jack, Tony "Funkmaster" Jackson, Mikey Mike, Frankie J, Randy Franklin, Lee Cadena, Robert S., DJ Buscat, DJ Head, DJ Art Love, Dirty Flem, Hollywood, Quazar, Rob J, Lester Key, DJ Spin, Kiko, Hypnotic, Javier, Dubb, Omega Supreme, DJ Showtime, The Original G.R. Showtime, Mackaroni, J-Soul, Gordon Lake (Kid Cowboy), Sammi Jordan, Dr. Soul (Lloyd Brown), The Wizard, Mojo, Hump The Grinder, Drama, Cannon, Screw, Pro-Payne, Kokaine, Mannie Fresh, ?uestlove, 9th Wonder, Pete Rock, M-Select, Krooked Leg Kraig, Leonard Love, Big Steve (R.I.P.), Mark Newton, Jazzy D, Big Jesse, Jeffrey Daniel, Ronnie Bates, Big Nap, Jay-Ott, Stevie D, Iceman J, DJ Shonski, Selecta Hazey, DJ Storm, DJ Swarm, SuperDre....There are more. But I can't remember EVERYBODY that I thought was nice at one time or another. I love 'em all.
Get at me Hip Hop Heads and check out my eBay Store right HERE.
Hit my MySpace page @ http://www.myspace.com/thefunkadelicrelic
Hit my email @ thefunkadelicrelic@yahoo.com
Peace & Respect Always,
"The Funkadelic Relic aka Uncle Real Talk"
PS - Take the DJ Poll and if I left out anybody (I know...I don't have any of the hardcore turntablists on there like Q-Bert, Roc Raida, Beat Junkies...I know. I'm trying to keep it simple for now. Please send me your suggestions for your favorite Hip Hop DJ of All Time! It's really hard to choose one because all of 'em are real nice that are mentioned.
Click the image below!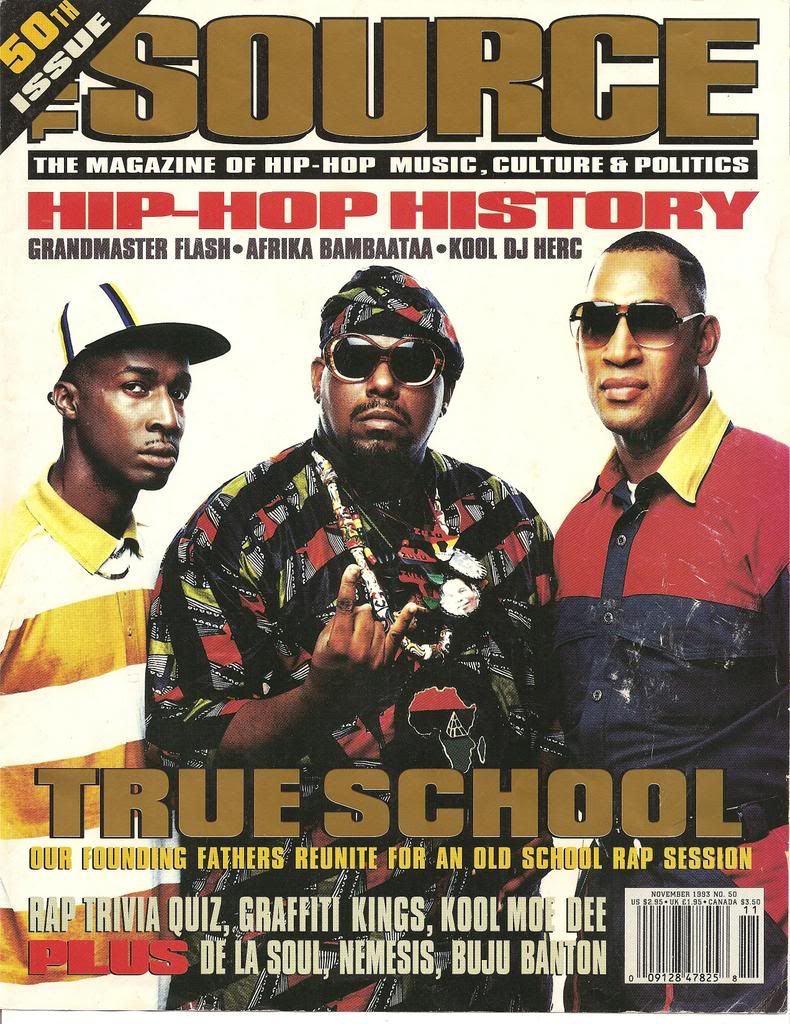 Click the image below!
Download A Free eBook. Click the image below
Right click and "save as"...GET IT FREE!